Located nearly 30 miles southeast of Pittsburgh in Westmoreland County sits the town of Greensburg, Pennsylvania. The city that began as a stop on the Pennsylvania Railroad and transformed into a coal mining town with the discovery of coal is now home to two universities and quaint suburban living. The city has an array of interesting architecture and a town center steeped in history.


Greensburg has a population of 14,976 as of the 2020 Census. It boasts a small-town, homey feel. Neighboring towns such as Irwin and Murrysville also make for ideal suburban living without the hustle and bustle of the Pittsburgh city center while sacrificing none of the amenities. The area is home to young professionals, families, retirees, and students, with a nearby satellite campus of the University of Pittsburgh and Seton Hill University. The
US News and World Report
has named the greater Pittsburgh area, including Greensburg and surrounding towns, as one of America's Best Cities for a Healthy Retirement.
Are you in the area looking to snag some Irwin, PA real estate? Perhaps you're looking at Greensburg houses for sale and hoping to enjoy some of the local flavor without all the fuss of the city. If so, you have come to the right place! Here are nine of the best things to do near Greensburg, Pennsylvania.
Fun for the Whole Family

Sea Base Family Fun Center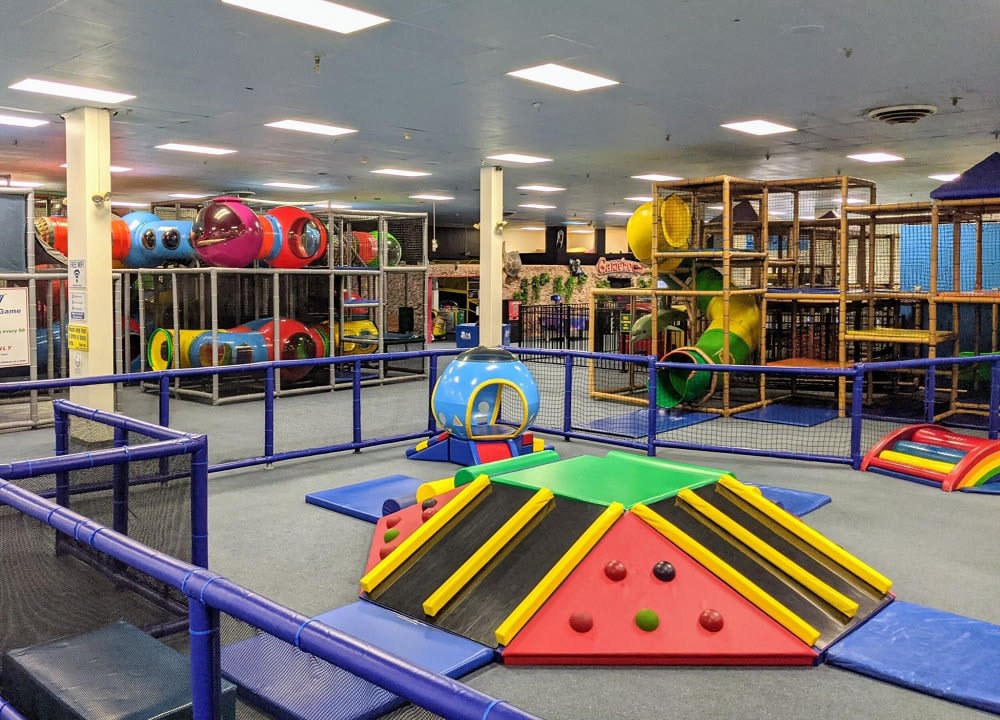 You will find a bit of everything at
Sea Base Family Fun Center
. Here, children can play in one of the two giant play gyms, the toddler area, the interactive game room, or the musical play space. There are also extras available such as the laser tag and maze, train rides, and birthday party rooms. These have an additional charge beyond the entry fee. Come to the play place and stay for the games and prizes!

Art in the Alley
Sponsored by the Westmoreland Cultural Trust,
Art in the Alley
is a public art project that commissions artists to create art on the walls of the Union Trust Building and the Palace Theatre's S&T Bank Courtyard. This is a great place to take the kids to a free exhibit featuring local artwork, murals, and exciting photo opportunities.

Statler's Fun Center
If you are looking for a one-stop-shop of family fun,
Statler's Fun Center
has you covered. From baseball pitching machines and batting cages to go-karts and putt-putt golf, you could spend an entire day exploring the center and still not be able to do it all. You may want to book ahead on weekends.

Westmoreland Mall
The mall may not be your first thought about ideas to keep the whole family entertained, but
Westmoreland Mall
is home to a little bit of everything. From shopping to dining, Westmoreland Mall is an excellent stop if you're looking for something new or just a bite to eat. There's also an array of events for all to enjoy each week.

Historic Hanna's Town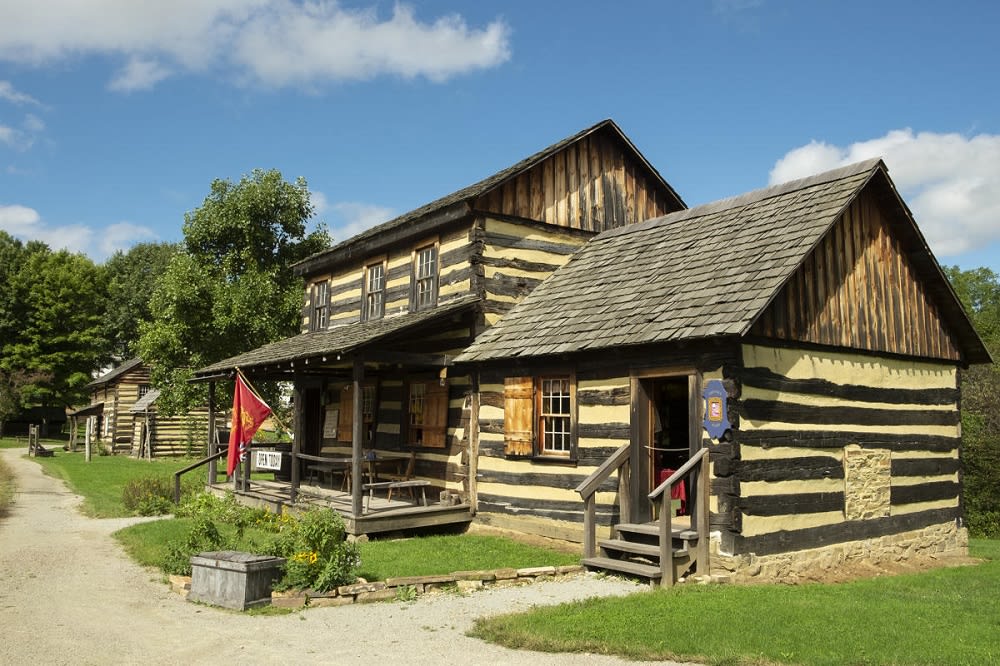 Are you looking for a bit of history to keep you entertained on a Saturday afternoon?
Historic Hanna's Town
is a great spot to bring the whole family. First established in 1773, Hanna's town is one of Pennsylvania's first towns. Here, you'll learn about the English settlers who arrived in the area, the rise and fall of Hanna's Town, and the area's more recent history.
Fun for the Adults

Painting with a Twist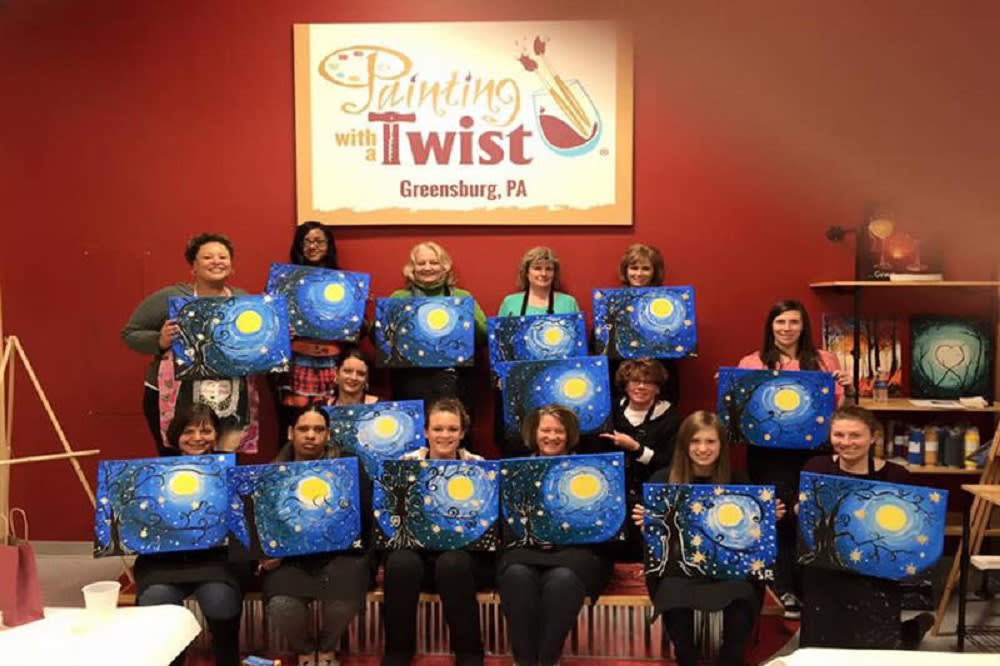 Photo courtesy of Laurel Highlands
Perfect for a girls' night out or a special date night,
Painting with a Twist
offers visitors the ability to paint, sip wine, and meet others. Don't worry too much about your painting skills or lack thereof. An instructor leads every class to help you through the process from start to finish.

All Saints Brewing Company
If you are looking for some local libations,
All Saints Brewing Company
has you covered. Brewing in Westmoreland County dates to the 19th Century and the arrival of Bavarian monks in the area. Today, All Saints serves a few German-inspired beers and ales, blondes, and IPAs. Stop in for a game night or a pint!

The Palace Theatre
The Palace Theatre
has been in operation since 1926. Home to the Westmoreland Symphony Orchestra, the Palace Theatre also hosts comedy shows, popular and country music, and ballet performances, among other acts.

Totteridge Golf Course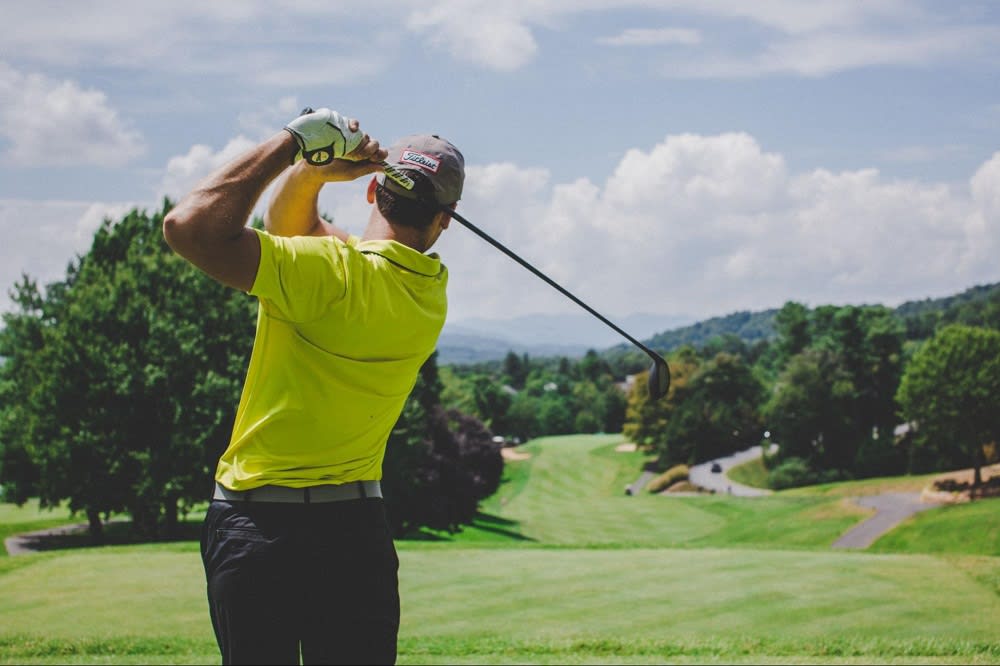 Are you hoping to practice your swing while browsing Greensburg houses for sale?
Totteridge Golf Course
is home to an 18-hole course complete with rolling hills and unparalleled views. Obstacles such as bunkering, sand, and lakes challenge golfers of all levels.
If you're in town looking for Greensburg houses for sale and need assistance navigating the real estate market,
Denise Stover
is here to help. Contact Denise today to find your dream home in Pennsylvania!